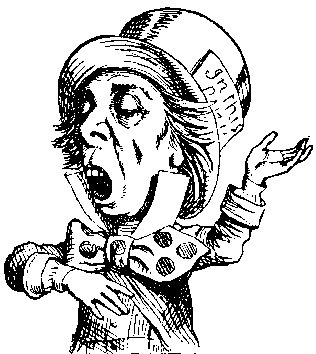 I definitely know I can be obsessive!
There have been hedgehogs, bibs, bunting, birds and now I am definitely getting a bit obsessed about--
Our Spanish plumber and his wife welcomed their first Grandchild into the world two weeks ago
.But,she was in far too much of a rush to meet everyone and weighed in at 850 grams!!!!!
So, out came my needles and these little hats are on their way to little baby Luna!
I have made these hats for all the little babies joining our family this year.
And then it was time to move onto bigger things!
This one needed a makeover!
I always rely on my Crochet hook!
And then, before I left home I was asked for a special hat.
No pressure as the request was accompanied by these words--
" It's all I want for Christmas!"
I can feel a hat party coming on!
I think I will have to have a pile in the middle of the floor and play musical hats until everyone tries on one that they like and want to keep!
I wonder if it will be this one?
In case you want to make this super quick one here is the pattern-- Thanks to Jacqui who gave it to me.
row 11 - knit
Row 12 - purl
Rows 13 - 28 stocking stitch
Row 29 - Knit 4, k2tog across row (50 stitches)
Row 30 purl
row 31 - knit
row 32 - purl
row 33 - knit 3, k2tog across row (40 stitches)
row 34 - purl
row 35 - knit
row 36 - purl
row 37 - knit 2, k2tog across row (30 stitches)
row 38 - purl
row 39 - knit
row 40 - purl
row 41 - knit 1, k2tog across row (20 stitches)
row 42 - purl
row 43 - knit 2 tog across row (10 stitches)
row 44 - purl
row 45 - knit 2 tog across row (5 stitches)
draw up and sew seam
Or maybe this one?
This is the same pattern but I added a textured effect by mixing Stocking and Garter stitch.
Or this one!
I cast on the 60 stitches but worked the hat in rib.
2 knit, 2 Purl.
Or one with a bit of a twist!
A Spiral patterned hat.
Cast on 60 stitches and garter stitch Row 1 and 2
Then work like this
Knit 2 stitches together at the beginning of the next row.Knit to the last stitch make 1 stitch then knit the last stitch.
Knit 1 row.
Repeat these 2 rows until the hat is large enough for your head.
Decrease in the same way as the original pattern and sew 1 end of the spiral tightly and I like to crochet 1 row of Double Crochet on the other end which gives a neat finish.
And one for me for the cold days back in the UK!
And of course one for the "Sporty One!"
Super Chunky wool and this pattern --
Just make the ribbing part to fit and then decrease by knitting 2 stitches together on the next few rows until you have about 10 stitches to pull up and sew seam.
The good thing is that the others will be perfect for the " Hats for Homeless" project!
And a word of warning these obsessions are definitely catching!
Look what my dear Mother -In - Law who is 81 has been doing!
Over 100 hats for premature babies!
Who on earth would want to find a cure for this obsession!