Well, I have just been struck down by a new, and very time consuming disease called Scrapitis!
I have alerted the WCO -- Otherwise known as the World Craft Organisation!
I only realised that I was suffering from the symptoms yesterday.
I am trying to tidy and organise the dreaded "Black Hole," also known as the Understairs Cupboard!
Now, that would seem an easy task.
But I am already totally addicted to all things "Crafty!"
Wool is my worst addiction but I also have a very soft spot for material.
My old trusty Singer Sewing machine has been serving me well for 47 years!!!
The wool stash was soon organised and then out came a "Bag for Life" brimming with materials.
I have talked before that really I like finishing things best of all!
So,the symptoms of Scrapitis always get worse when you find things just crying out to be turned into something!
So,Big pieces of material shout "bibs!"
Medium pieces shout " shoe bags" perfect for shoes when you are travelling.
I also love them as soap bags.
Smaller ones are ideal for camera bits and pieces!
Small pieces shout " bunting!"
Pennants in every colour available!
Now, you would think after all this organisation it would be easy to throw out the remaining scraps.
But, no. I hear my Grandma's voice saying "waste not,want not" and of course the tiny pieces shout "Patchwork!"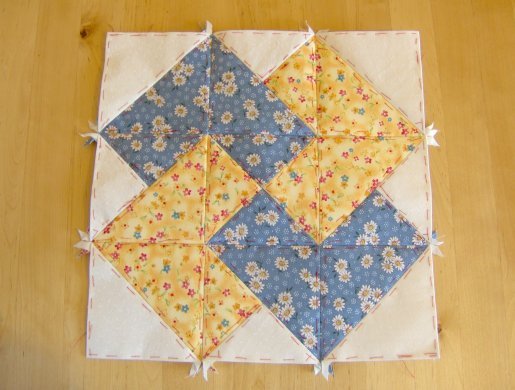 Well, all this shouting is all very well, and the end results of all this tidying is to say the least thrilling. BUT, I must be the slowest tidier in the whole wide world!
And it's all because I really do suffer very badly from "Scapitis!"