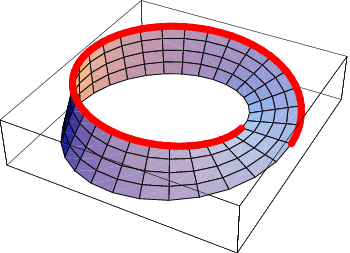 A Mobius Curve
The Mobius Cowl and I did not get on!
But I did want to make my sister-in-laws birthday present this year.
So I decided to copy a little bit of Charles' idea of a cross-over scarf in the ribbing stitch I have been enjoying.
Nice new wool in her favourite shades and a pair of wrist warmers to match!